Can we all pause for a minute and celebrate the fact that Cinco de Mayo is also Taco Tuesday?! It's like the taco gods are smiling down on us. A shining light for all of us in a very loco 2020 so far. So let's get down to business since we're all on the search for the perfect taco and tis the season.
I've eaten tens of thousands of tacos in a relentless worldwide search and have been leading taco tours for 20+ years to Mexico City and LA.  Here is what I've learned about the Cinco essentials to look for in either crafting your own DIY tacos at home or supporting your local taqueria.
Handmade. Does your favorite pizza joint outsource their dough? I don't think so. And your local taqueria shouldn't serve machine-made, reheated, flavorless tortillas either. Vince Lombardi said, "Without the fundamentals the details are useless." Real, hand-pressed, corn tortillas are the foundation of the taco and the Mexican diet. They can make or break a taco. They should be just the right thickness to enhance but not overpower the flavor of what you put inside. Extra points if you grind your own kernels into the deliciously soft corn masa Always give instant credibility and preference to a taqueria that makes their own tortillas. What it tells me is that they care. They care about quality, the experience, the flavor, and you. It's a strong sign the other essentials will fall in place.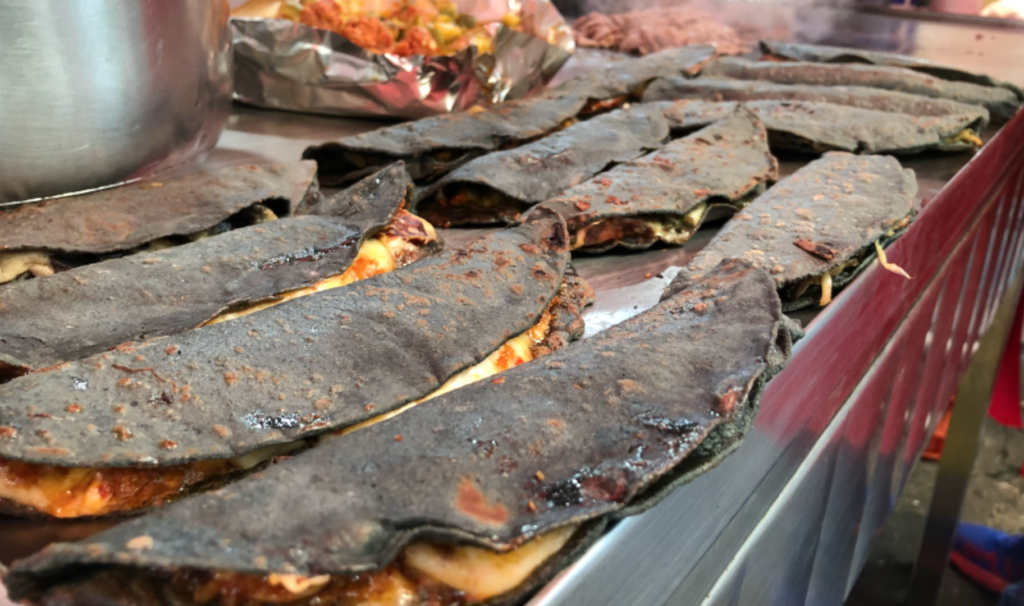 Ricos Tlacoyos y Quesadillas Light on the street in Mexico City for the earthy, nutty handmade blue corn tortillas. LA's Guisados for rich corn flavor (you must get the quesadilla with chorizo: and East LA's La Azteca for their famous handmade flour tortillas for breakfast tacos (and chile relleno burritos).
So. Many. Options. Al pastor (what I want to be my last meal on earth) to carnitas to carne asada to tinga to tripa to fish and even bugs. If you geek out over meats and marinades, you must watch Netflix' drool-worthy Taco Chronicles for all of the inside intel on each type of taco and how it's perfectly seasoned and cooked.
The keys here are flavor and quality of the meat. True taco masters know how to pair savory onion, garlic, chiles, and spices with the sweet acidity of pineapple or orange juice and the oil and smoke from the grill. For all veg lovers, there are some solid plant-based protein options that can knock your socks off. The grilled chile relleno with molten hot cheese at Los Parados in Mexico City or the avocado/beet/goat cheese taco at Oteo in Lindon Utah will have all the carnivores raving.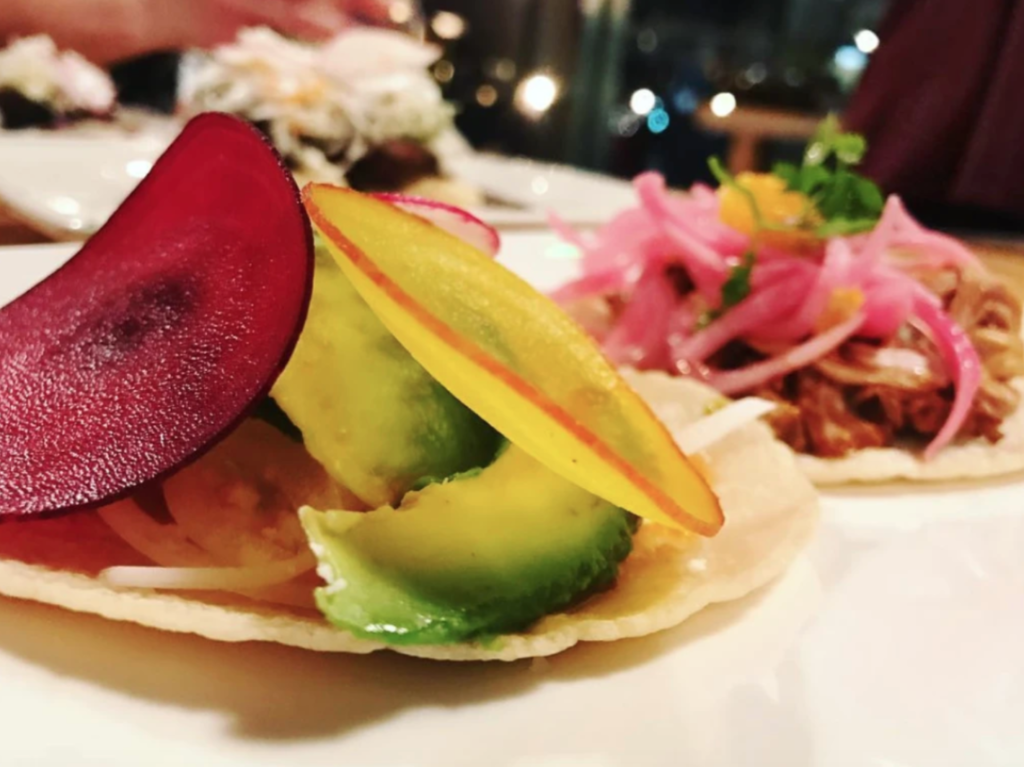 I'm always asking them to crisp up the meat. A little char is where it's at for me. I'm constantly searching for well-seasoned meat full of robust flavor. And throw in some crunchy onions, micro-chopped cilantro, lime (more on this below), and the obligatory pineapple pieces masterfully chopped off the top of the deep-red, chile-infused al pastor pork on the spit and I'm in heaven. And then you grill it over mesquite for some smokiness and crisp some gouda/asadero cheese mix on it, and I'm yours for life.
A taco without spice is like a day without sunshine. An amazing salsa always makes a taco better. Always. Even if you have a super gringo tongue, go for it! Stretch your limits. Live large and dial up the spice—plus it boosts your metabolism.  The hotter the salsa, the angrier the cook who made it was. Dive into thick salsas where you can see all of the real ingredients enough to pick them out and name them because no one deserves watered-down, vinegar-y salsas.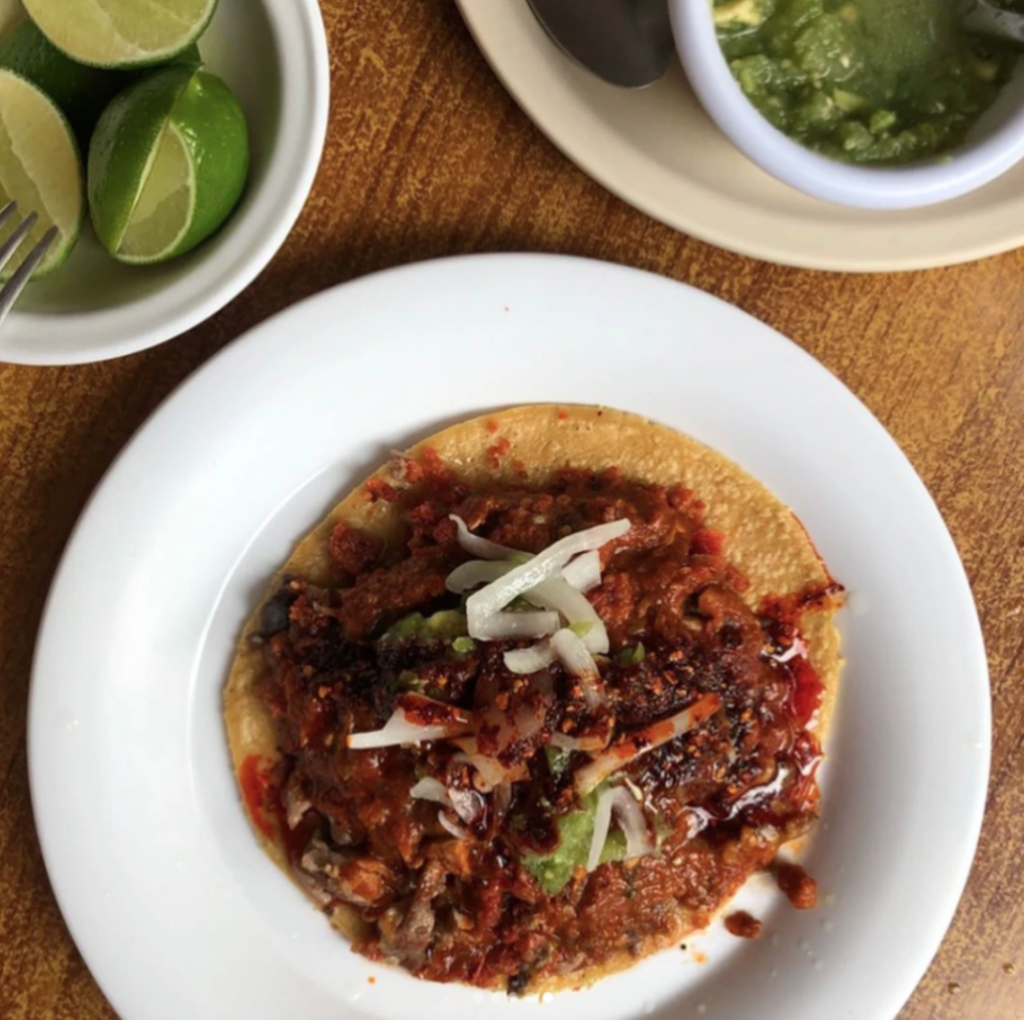 The hotter the better for me. "Make me cry!" is what I tell the taco masters. And sometimes I do. And that's good. My current salsa obsession: a fiery and oil-based "salsa macha" with dried chile flakes, seeds and nuts. It's insane and I highly recommend it on a great campechano or carne asada taco.
Duh. Second tell-tale sign of a true taqueria: do they make limes readily available (either served with your tacos or at the salsa bar). If you have to ask for limes, it's just irresponsible. Lime juice is liquid gold acidity. If you want a mediocre taco that doesn't live up to its potential, leave off the lime. You want next level (and I know you do), lime it. Always lime it. Generously. And you're welcome.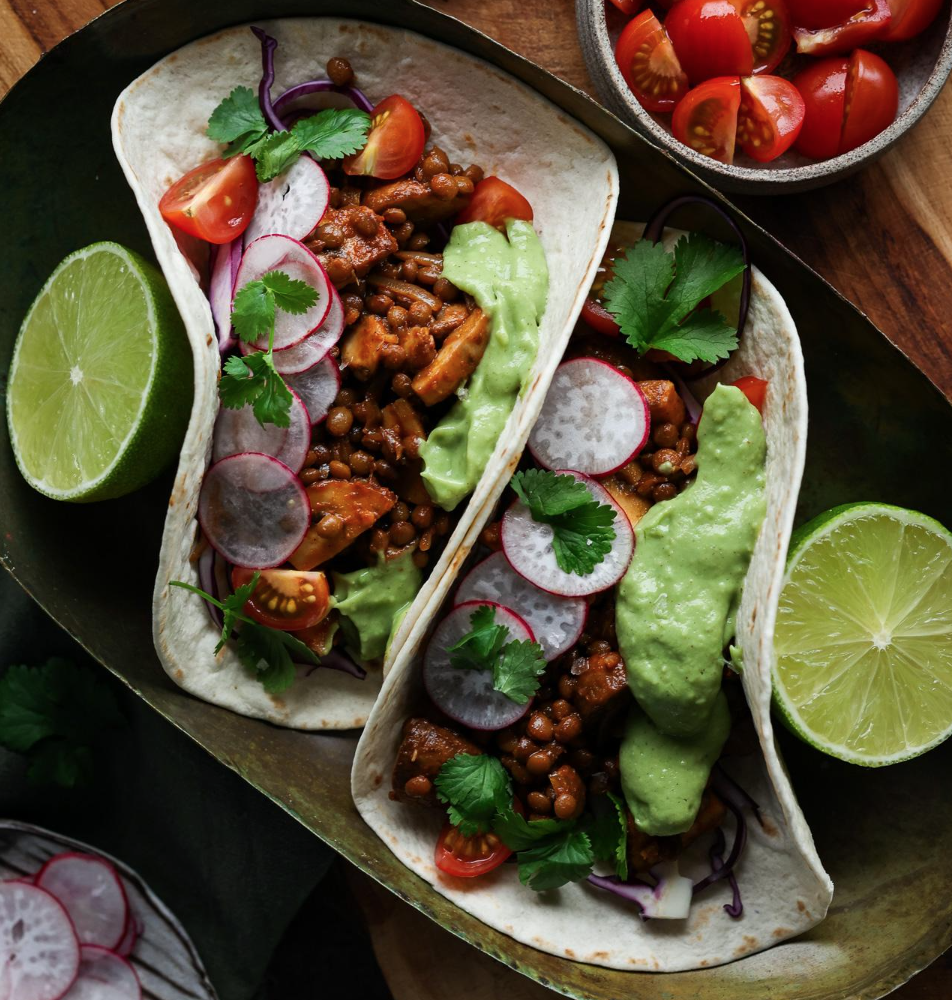 One of my favorite taco experiences was in the Coyoacan market in Mexico City as I was sitting on the bench I've sat on for over 20 years. I asked her what's the key to their years of success: "Lo hacemos con amor." "We make it with love." This is a real thing. You can taste the love in food. You can't fake this. The love is what makes all of the above essentials align for a culinary masterpiece that brings you so much joy. It's the love that makes you feel like family — that makes you feel special. And while this is all about the taco and the essentials above, it's really about something deeper and more profound. This is about real human connection and the taco is the vehicle to help all of us feel that love. That's why we're fiercely loyal when they remember our name and exactly how we like our tacos. A simple taco made with love can change the world, one human connection at a time.
Orange cheese. Don't do it. You're better than this. Unless it's done on purpose to parody the americanization of tacos (like LA's Guerilla Taco's Pocho taco. You will not find tacos in Mexico with orange cheese. It just doesn't happen.
Now, one of the greatest things about the taco is that everyone gets to order your taco "como guste" (however you'd like). So if fish tacos are your thing, hit it hard. If you love a good huevos con chorizo breakfast taco, adelante! Here's to living every day like it's Taco Tuesday. And please share with me your taco adventures — we're planning a national taco tour soon and need your help identifying exactly where we need to hit up.