Scott Talks: The Human Experience
First episode of Scott Talks hosted by Scott Gemmell and guest Scott Porter. Scott talks with Scott. It will be broadcasted live here on Facebook, YouTube, and Twitch. Come learn about the path the Scott Porter has been on while for the search of the perfect taco. Scott Porter is a serial entrepreneur with an obsession with tacos. His search for the perfect taco around the world has lead him to learn lessons which he shares with us.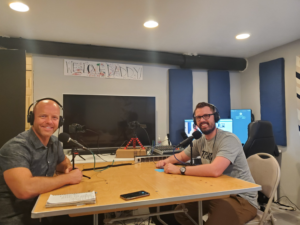 About Host - Scott Gemmell
Scott Talks Podcast hosted by Scott Gemmell
WELCOME TO SCOTT TALKS PODCAST!
The point of the podcast is to discuss candidly everyday events that we deal with in our lives. The good, the bad, the ugly. We will discuss lows, highs, society, political spectrum, discoveries, and basically anything that has to deal with human nature.