"From Cattle Trucks to Cowbells" with Scott Porter
Scott Porter is a serial entrepreneur with more energy than the next guy. He is the founder of the award-winning San Diablo Artisan Churros and has brought deep fried happiness to people all over Utah for several years. He has a mind for business and a heart for service. We sit down and discuss business innovation during COVID-19, reminisce about being together on our FIRST trip to Guatemala and truly dive into what it means to be happy in our hearts. #morecowbell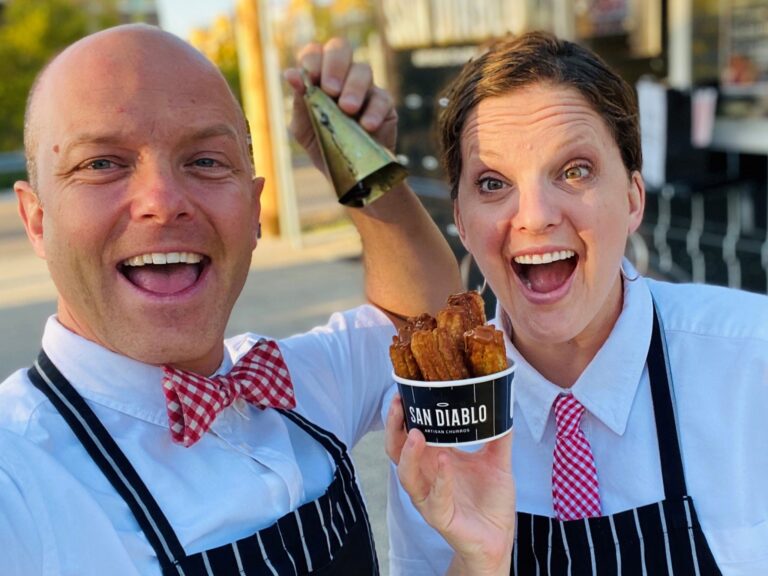 ABOUT HOST — SARAH J. WORLTON
The moment the bus departed the main terminal and began rambling its way up a dusty road in the hills of Guatemala in 2009, I knew my life would never be the same. I could feel my perspective shift in sync with the passing of the landscape as I journeyed towards exploring a new way of being and experiencing what it means to seek and find happiness.
During my ensuing decade of service to humanitarian aid projects with Choice Humanitarian, I witnessed communities surviving and even thriving in harsh conditions of extreme poverty. And over time, I came to understand the resilient power of the village and creating your own happiness no matter what comes your way in life.
I now focus on sharing my stories of trenches and tin roofs with audiences of all types, encouraging them to seek out their own lasting joy. I also host a weekly podcast called "Are You Happy In Your Heart?" which highlights people's first person accounts of finding happiness in spite of their hardships. You can also find me blogging about my travel experiences here..
​I am a Utah native who loves people. In my free time, I love exploring the  mountains and spending time with all 13 of my lively nieces and nephews!
Sarah Worlton:
LinkedIn
Are You Happy in Your Heart? Podcast:
Website
LinkedIn
Facebook
Twitter
Instagram